Contributing to global conversations about how to chart a course forward.
COVID-19 has profoundly changed our world in one short/interminable year.
Many people have lost their lives. Society has been turned upside down.
Many people have been working to keep their organisations, groups, businesses and government departments alive, rapidly shifting systems, processes, strategies and finding whole new ways of operating.
Many of the learnings which are surfacing about how to do this transition, transformation and evolution, if captured, can also be re-applied to challenges ahead. Be it the transformation needed for climate change, the recovery from covid, or the multitude of complex challenges which face us in the coming years and decades.
Covid has also forced a move away from a traditional model of collective sensemaking and knowledge sharing - conferences. Many of these have moved online into Zoom calls, webinars, online festivals, and the likes.
Applying COVID-19 learnings to Climate Action
Recently Kim Shore hosted a conversation in partnership with Nesta, to capture and share learnings to apply to climate action. The panel was Sarah MacArthur (Melbourne CityLab), Brenton Caffin (Nesta) and myself.
Here's the video of the discussion:
You can see Kim's full write up here:  
My own personal reflections, as per the video, were patterns which I believe need to be applied to climate adaptation and mitigation strategies, and include:
Strong, purposeful leadership
Localised coordination and action
Deep attention to shifting patterns of nature
Kim pulled out some interesting themes from the conversation as well:
Design for systemic transformation
Everyone is part of the COVID experiment
Incorporating the long term view into immediate responses
Paying closer attention to details, including nature
Cultures of transition, and amplifying new practices
---
After Shock : the Public Sector responses to a complex challenge
The OECD Observatory for Public Sector Innovation (OPSI) & The Centre for Public Impact (CPI) are putting on a global breakfast event on 17 November. The breakfast is targeted towards public sector folkx, and takes an explicit look at systems practice in Government.
The event description:
In Melbourne, Australia, the Centre for Public Impact team will host a workshop on Thinking in Systems. The COVID pandemic has revealed, in the starkest of terms, the interconnectedness of things. It has demonstrated how a virus, which affects the human respiratory system, can bring the global economy to its knees. The COVID response has demanded a new, more collaborative form of government, and has revealed the inadequacy of siloed approaches in a complex world.

We invite you to join five thought leaders who are putting systems thinking into practice in their daily work to share their insights on why it is so important for governments to think in systems, and why this is the case now more so than ever. Participants will then break into five groups, hosted in a conversation by one of the thought leaders. Conversations will focus on what needs to happen to move from ideas to action. To build on the momentum that COVID has generated around thinking in systems, what do we need to keep doing, what do we need to leave behind, and what do we need to start doing differently?
Find out more about the event here: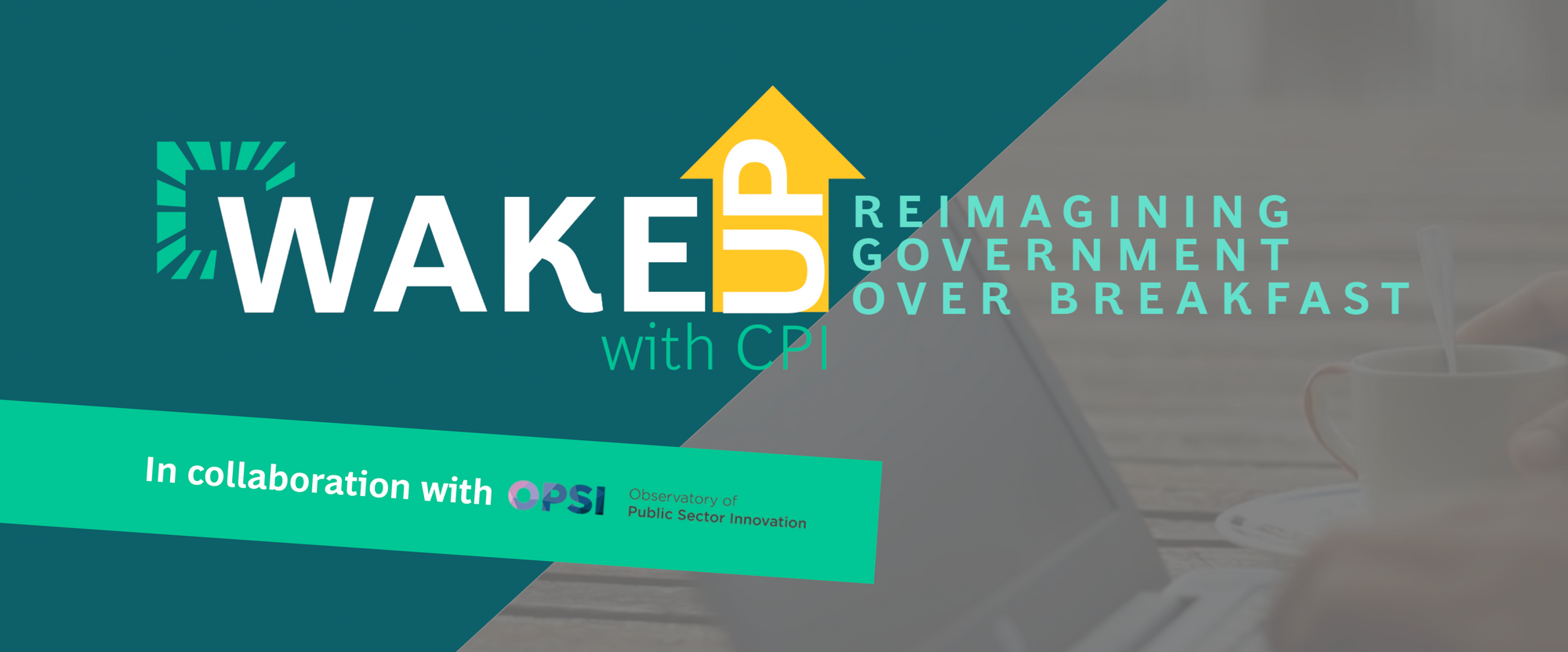 Wake Up With CPI - Aftershock Aus/NZ event page
Confirmed speakers are: Dr Seanna Davidson (The Systems School), Misha Kaur (Australian Taxation Office), Angie Tangaere (The Southern Initiative), Ray Ison (Professor of Systems Applied Systems Thinking in Practice (ASTiP) Program), and myself, Sam Rye (Conservation Volunteers Australia).
Unfortunately tickets are sold out for the Aus/NZ breakfast, but you can see the other events happening around the world on the same day here:

Government After Shock - Home Page
I believe we'll also be sharing the video of our discussion online after the event.
You can also read the thoughts of the event curator and Director of CPI Australia, Thea Snow, in this excellent piece in The Mandarin: