Luminary Inquiry
Communicating Systems Change - 5 of the best Resources, Reports & Articles
5 of the best resources, reports and articles about communication for systems change that I have found.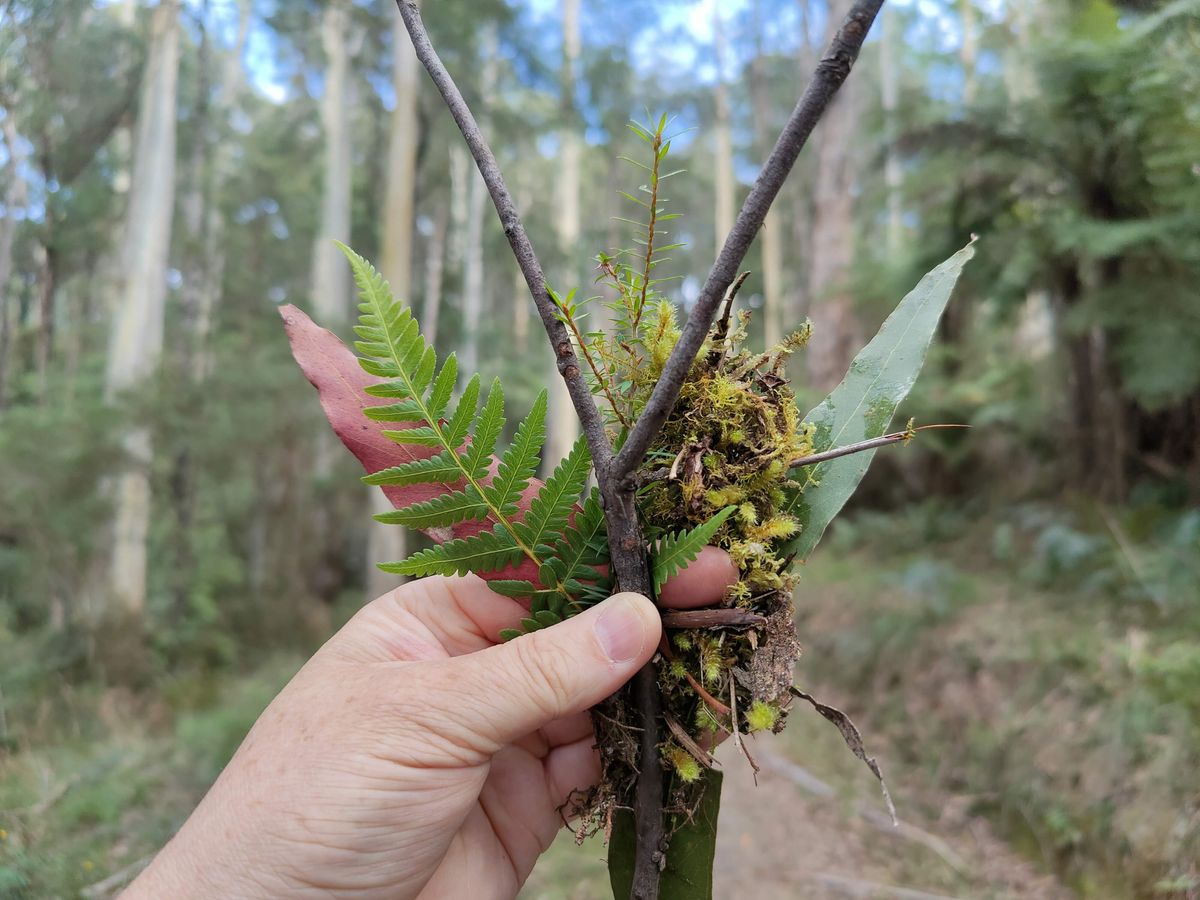 Acknowledging bolder, brighter and more learned folks have travelled a path looking into communication practice being applied to systems change, before me - I figured it would be worth taking a quick look at some of the best (and most recent) resources, reports and articles on the subject to contribute to my Luminary inquiry.
You can read about my journey with the Luminary program here.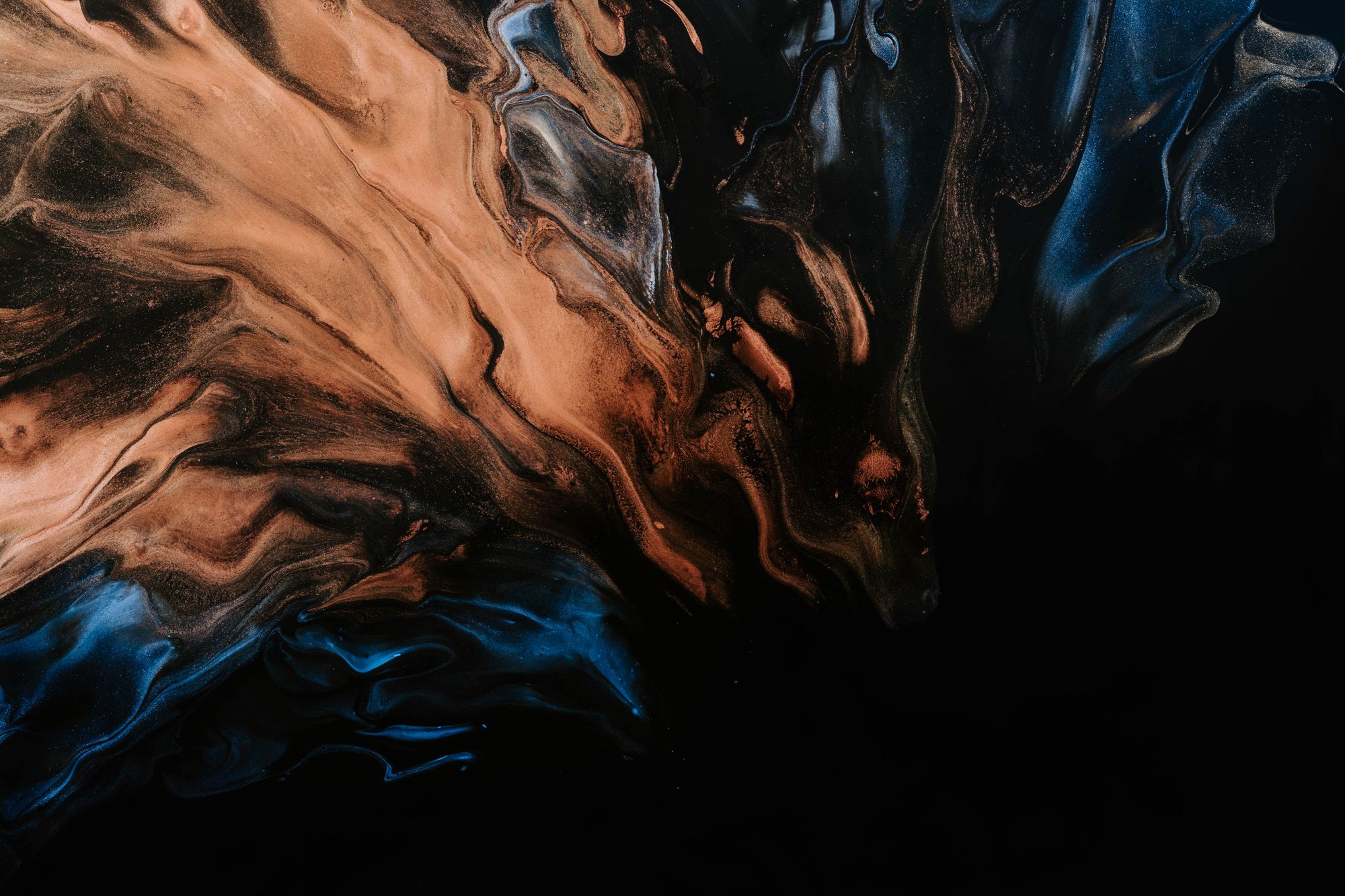 1) Mapping the Landscape: How to Talk About Systems Change in Aotearoa, New Zealand, 2021, The Workshop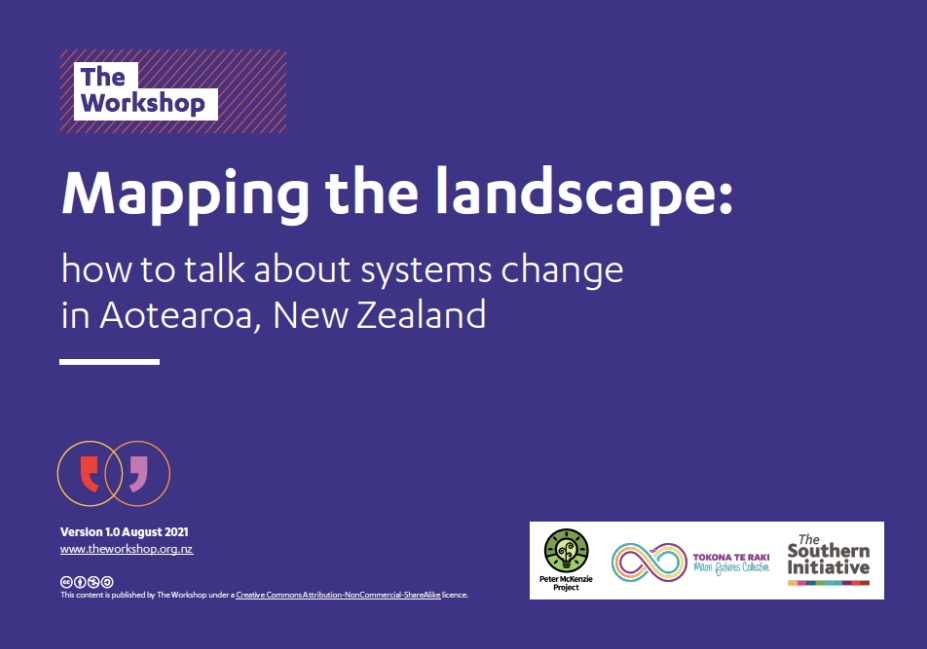 [Original file available on The Workshop website here]
This excellent and thoroughly researched report from 'The Workshop' is rich with insights which are applicable far beyond just Aotearoa NZ.
This report is for knowledge holders, communicators, advocates, non-government service providers and designers working on the changes that will make the biggest difference for whānau, communities, and the planet. Central to this aim, we were interested in what we could understand about systems change from kaupapa Māori and other Indigenous perspectives, in order to find messages that would resonate more strongly here in Aotearoa, New Zealand.
2) Waves: A model for deep narrative change, Narrative Initiative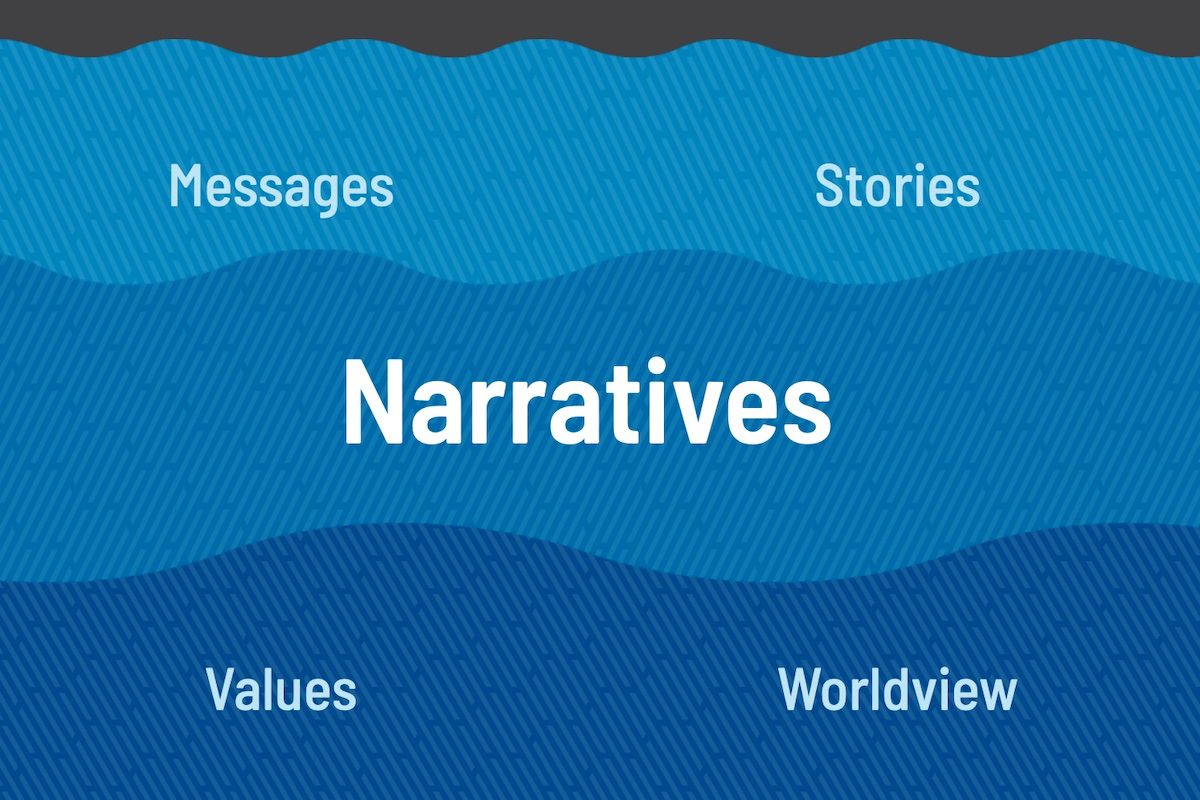 [Original article and visual can be found on Narrative Initiative's site here]
Waves is a simple framework for thinking about how to access and attend to deeper levels of communications work - also known as 'narrative change'.
Waves is a simple illustration that begins to unpack the complex relationship between values, narratives and stories. The model borrows from the work of Grassroots Policy Project, Perception Institute and others working at the intersection of advocacy, strategic communications, and the operation of ideology.
3) Measuring Narrative Change: Understanding Progress and Navigating Complexity, ORS Impact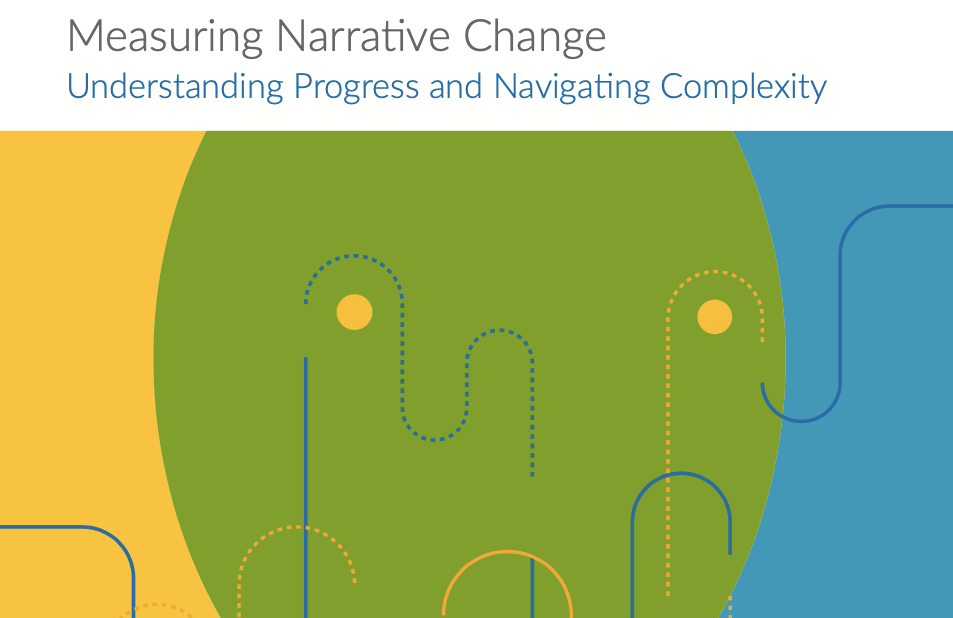 [Original file can be found on ORS Impact here]
This brief from ORS Impact expands on the idea of narrative change, as well as offering some ideas about how to consider the breadth and depth of the practice, and how you might measure it's impact.
Better understanding and measuring progress is an important part of strengthening narrative change strategies. This brief offers insights into some of the questions facing practitioners, funders, and others interested in measuring this kind of work: How do you lay the foundations for successful measurement? What short- and longer-term signals can you look for to indicate that things are moving in the right direction? And how can you understand the impact of narrative change efforts when they're happening in complex, dynamic environments?
4) Using Story To Change Systems, Ella Saltmarshe, Stanford Social Innovation Review

[Original article on SSIR website here]
Ella Saltmarshe beautifully captures the essence of storytelling and it's qualities which lend it to systems change work in this article in the Stanford Social Innovation Review in 2018.
Story has many different qualities that make it useful for the work of systems change. It's a direct route to our emotions, and therefore important to decision-making. It creates meaning out of patterns. It coheres communities. It engenders empathy across difference. It enables the possible to feel probable in ways our rational minds can't comprehend. When it comes to changing the values, mindsets, rules, and goals of a system, story is foundational.
5) Storytelling For Systems Change: Insights From The Field, The Centre for Public Impact, Dusseldorp Forum & Hands Up Mallee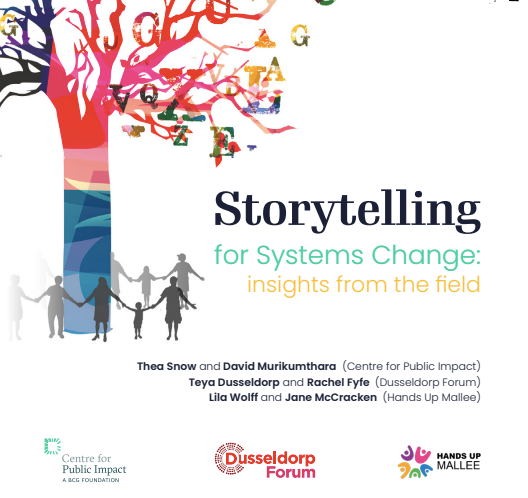 [Original link to report on CPI's website here]
This recent report from Centre for Public Impact, Dusseldorp Forum & Hands Up Mallee talked with practitioners across Australia (including myself), about the role of communications and storytelling in their systems change work. It offers tips for good practice, enablers, barriers, some great quotes and much more - it's like a deep dive into Ella Saltmarshe's piece above.
Community-led place based initiatives are modelling new ways of working - shifting away from top down, program-focussed approaches towards an approach grounded in systems thinking and community-led innovations. However, while these stories of change are sitting in communities, they're often not being told or celebrated. We wanted to understand why this is, and what might be done to better enable these stories to be shared and heard.
What next?
Working my way through various reports, articles and resources has been useful  in creating a mudmap of what's already out there - the paths already travelled. It reminds me that with this Luminary inquiry, I am priviledged to be able to explore the edges of practice in service of equity and regenerative futures.
I feel like the depth of work needed for a full report, briefing note or whitepaper might be beyond the scope of my Luminary inquiry, however the exploration and experimentation of a subset of communications practice, and reflections on that process might be plausible.
---
What have I missed?
I'm always aware that I have my own angles and lines of sight - so I'd love to hear if this has sparked something for you, and if so - what that might be.
Have you seen some amazing examples of communication of systems change initiatives? Are you aware of work happening in this space? Is there people I simple have to talk to?
Contact me on Linkedin or Twitter, as ever - or my web chat.
[Bonus : for reading this far, here's a beautiful track about mycelium which is fast becoming the theme tune for this inquiry...]